Transportation plays a key role in helping a large country like India and its economy grow at a steady pace.
Over the last three decades, billions of reservation charts have been printed by the Indian Railways using our Line Matrix Printers. The speed, accuracy and reliability of our machines have made them an integral part of the Indian Railway ecosystem. These features matter even more when the slightest delay could potentially disrupt the entire network.
Our deep understanding of printing technologies within the Indian landscape led us to explore the possibility of introducing printers designed specially for the transit applications. Partnering with international thermal printing manufacturers, we were swiftly able to move from Indian Railways to metro systems, toll booths and even parking lot automation.
With a steady rise in car ownership, there was a need for a fast and efficient way of printing driving licences. With our identity solutions partners, we have been able to provide a secure way of printing smart cards for several RTOs across the country.
Thanks to the success of our cash handling terminals, Automated Ticket Vending Machines (ATVMs) were the obvious next step. ATVMs form a key part of any metro or railway system. Our expertise in creating mission-critical, customer-facing terminals helped us meet the expectations of transit operators both in terms of speed and global standards.
When 'digital' emerged as a new avenue of communication, we created Digital Signage Solutions to help our clients make the most of this new medium.
This robust solution allows our clients communicate a variety of messages in a variety of formats. For example, Flight Information Display Systems at airports and boards displaying train information at railway stations.
The messages can be customised quickly and easily, making the communication more relatable and effective.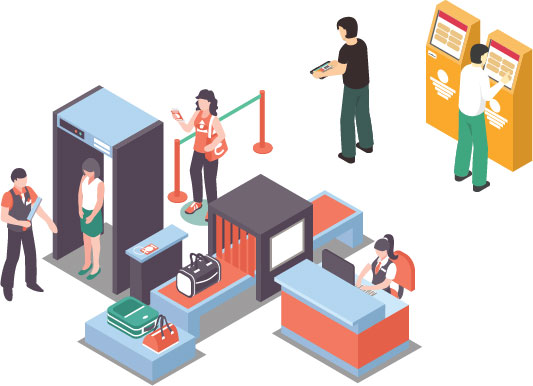 Solutions for your business