Please read these terms of use ("terms of use", "agreement") carefully before using https://lipi.in website ("website", "service") operated by Lipi Data Systems Ltd. ("us", 'we", "our").
Conditions of use
By using this website, you certify that you have read and reviewed this Agreement and that you agree to comply with its terms. If you do not want to be bound by the terms of this Agreement, you are advised to leave the website accordingly. Lipi Data Systems Ltd. only grants the use and access to this website, its products, and its services to those who have accepted its terms.
Privacy Policy
The following statement discloses the privacy policy of Lipi Data Systems Ltd. for its website or products.
What information we gather
We at Lipi Data Systems Ltd. respect your desire to protect your personal information. This page reveals what sort of information we may ask you for and in what situations.
We request your personal information when you correspond with us or engage in certain other activities with respect to our website or products. Following are the instances when we collect your information along with the details of data collected by us:
If you visit our website and register interest in our products, you will be asked for name, Organization name, e-mail ID, Phone number and postal address.

If you visit our website and download any document related to our products, you will be asked for name, Organization name, e-mail ID, Phone number and postal address.

When you request for registration of product, we will ask for name, phone number, source of purchase, e-mail ID and postal address.
It is your decision to proceed with any activity that requests your personal information. However, please note that if you do not wish to provide the requested information, you may not be able to complete the specific process.
Your data mentioned herein above shall be retained depending on the purposes for which we use it. We will keep your personal information for as long as you are a registered subscriber or user of our products or for as long as we have another business purpose to do so or till the time as required by law.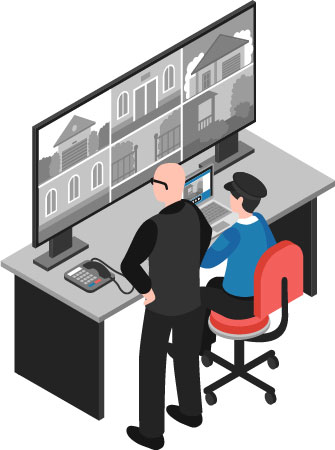 How we use this information
We use your personal information:
To create better products and services to meet your needs.

To enable the features which you have availed.

To help introduce you to products or services that may be of interest to you or to provide customer support.

To provide better/adequate/fast support over the telephone, email, fax, etc.
We update our policy periodically without any notice; kindly visit this page occasionally to stay informed about any changes in the policy. Further, please be advised that we may disclose your personal information if legally required to do so by government agencies or law enforcement bodies.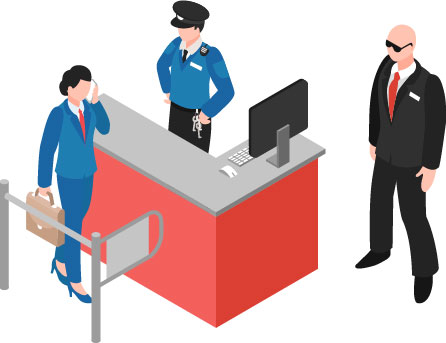 Intellectual property
You agree that all materials, products, and services provided on this website are the property of Lipi Data Systems Ltd. Its affiliates, directors, officers, employees, agents, suppliers, or licensors including all copyrights, trade secrets, trademarks, patents, and other intellectual property. You also agree that you will not reproduce or redistribute the Lipi Data Systems Ltd. intellectual property in any way, including electronic, digital, or new trademark registrations.
You grant Lipi Data Systems Ltd. a royalty-free and non-exclusive license to display, use, copy, transmit, and broadcast the content you upload and publish. For issues regarding intellectual property claims, you should contact the company in order to come to an agreement.
User accounts
As a user of this website, you may be asked to register with us and provide private information. You are responsible for ensuring the accuracy of this information, and you are responsible for maintaining the safety and security of your identifying information. You are also responsible for all activities that occur under your account or password.
If you think there are any possible issues regarding the security of your account on the website, inform us immediately so we may address it accordingly.
We reserve all rights to terminate accounts, edit or remove content and cancel orders in their sole discretion.
Applicable law
By visiting this website, you agree that the laws of the Udaipur (Rajasthan) jurisdiction, without regard to principles of conflict laws, will govern these terms and conditions, or any dispute of any sort that might come between Lipi Data Systems Ltd. and you, or its business partners and associates.
Disputes
Any dispute relating in any way to your visit to this website or to products you purchase from us shall be arbitrated by state or federal court Udaipur (Rajasthan) jurisdiction and you consent to exclusive jurisdiction and venue of such courts.
Indemnification
You agree to indemnify Lipi Data Systems Ltd. and its affiliates and hold Lipi Data Systems Ltd. harmless against legal claims and demands that may arise from your use or misuse of our services. We reserve the right to select our own legal counsel.
Limitation on liability
Lipi Data Systems Ltd. is not liable for any damages that may occur to you as a result of your misuse of our website.
Lipi Data Systems Ltd. reserves the right to edit, modify, and change this Agreement any time. We shall let our users know of these changes through electronic mail. This Agreement is an understanding between Lipi Data Systems Ltd. and the user, and this supersedes and replaces all prior agreements regarding the use of this website.
For any queries, please write to us at contact@lipi.in