Helping India overcome last mile delivery challenges
For decades, Indian logistics and fulfilment centres have relied on our impact printers for printing a host of documents that are critical to this complex industry.
From dry and dusty Rajasthan to hot and humid Kerala, our Line Matrix and High Speed Dot Matrix Printers installed in logistics parks, depots and warehouses situated across the vast landscape of India, have demonstrated their ability to work efficiently in any environment.
Fulfilment centres of large e-commerce players across the country too have benefitted from our expertise in printing.
Our printers not only help our clients increase the speed and accuracy of their operations, but also provide greater visibility for goods. Overall, it helps our clients increase their operational efficiencies.
Aided by our nationwide service network, these machines naturally have some of the highest uptime, without which they would be unable to get your parcel to you in time, as volumes peak during the holiday season.
Inadequate infrastructure could become a major barrier for logistics companies in India, affecting last mile delivery and operating costs. Our unique understanding of this Industry, and our long-standing relationship with several key customers have enabled us to create customised solutions for parcel delivery and booking.
These self-service kiosks are available 24x7, provide enhanced region network and help our clients improve last mile delivery. These are very useful for places with high footfalls like university campuses, residential complexes, technology parks and even local kirana stores.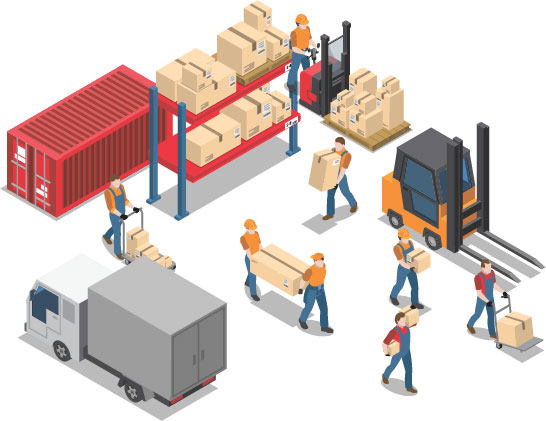 Solutions for your business