Taking India's financial inclusion story forward
Banking, financial services and insurance companies have been one of our focus areas, since inception.
We were one of the first few players to introduce the Line Matrix technology in India. With the majority of public sector banks and insurance companies using our machines and services as the mainstay of their printing needs, it has proven to be really successful.
As we changed our approach from back-end operations to on-counter operations, our Passbook Printer became a key feature of teller desks in major PSU banks.
Our ability to foresee, create and deliver solutions to help the Indian banking ecosystem implement its automation drive, automatically made us a frontrunner when the country made CTS, a mandatory requirement.
As rising operating costs started stifling the growth of Banks and Financial Institutions, there was a nationwide call to automate bank branches.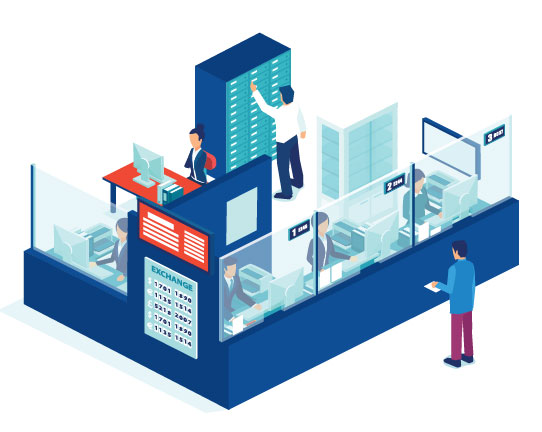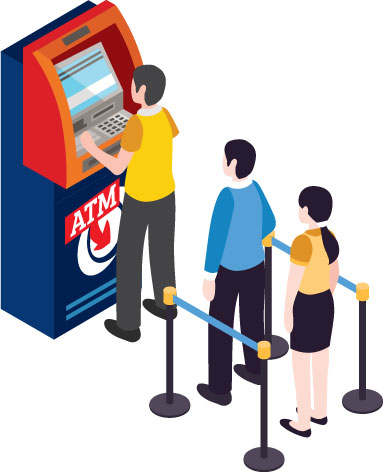 We, along with our global technology partners, were able to deliver India's first indigenously-manufactured ATM in a very short span of time. This was soon followed by the introduction of the country's first Cash Recycler.
In addition to introducing global technologies, our Design and Development Team also created solutions that were unique to the India story.
Passbook Printing Terminals is one great example. These terminals virtually eliminated the need of having a dedicated teller at every branch across the country. This, along with the successful implementation of our Cash Deposit Terminals and our Cheque Deposit Terminals, has changed the face of branch-level banking across the country.
All our branch transformation solutions come factory-integrated with globally-complied security features that allow data transfer in a highly-secured manner.
These solutions can be easily integrated with our own monitoring solutions to ensure some of the highest uptime levels.
All in all, our solutions help banks create a new benchmark in customer service by delivering services at a micro level in a secure, quick and reliable manner.
Solutions for your business